Now that it's been a month since Comic-Con enthralled us as a movie-reporting collective, the Movie Fanatic Round Table has convened to look into the future and let our readers know what they should be most excited for that is coming down the Hollywood pike. After all, few institutions provide us with future blockbusters as the annual San Diego convention does!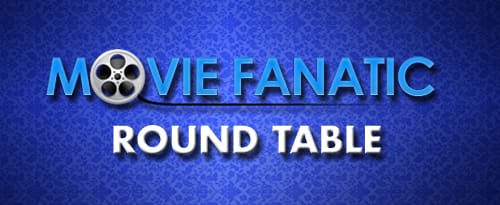 We've gathered some of the most insightful soothsayers in Hollywood to explore this week's topic:
What can movie fans expect to treasure -- based on what we collectively saw at Comic-Con -- as the future becomes the present?
Roth Cornet, AMCTheaters.com
Well the two films that I am most looking forward to are
Elysium
and
Looper
. I've been a big fan and supporter of
Looper
director Rian Johnson's for some time now and I've been looking forward to seeing his take on the science fiction genre. I encourage all those who haven't to watch his previous films
Brick
and
The Brothers Bloom
. He has a remarkable fluidity with the medium of film; he is simultaneously able to honor the tropes of a given genre and bring his own distinctive, unique and richly textured voice into play. I love his work.
I also loved
District 9
and am anxious to get a look at Neill Blomkamp's second film. I believe that
Elysium
has the potential to deliver on what sci-fi, at its best, has to offer. Which is, for me, a film that utilizes the distance that the genre provides to highlight something that is both relevant in our current set of cultural circumstances and somehow fundamentally, timelessly human.
Eric Eisenberg, CinemaBlend.com
There was so much cool stuff that came out of Comic Con, but if I had to choose it would be the reveal that The Mandarin will be the villain of
Iron Man 3
. It was predicted by many, but still a real thrill to see Ben Kingsley in costume at the end of the footage they showed during the Marvel panel. In the comics Mandarin is to Iron Man what The Joker is to Batman or Green Goblin is to Spider-Man, so it will be great to see that dynamic play out on the big screen.
Ryan Downey, MTV.com
I was really excited about
Elysium
, interested in
Looper
mostly because I loved
Brick
(and of course,
Die Hard
). Plus I think
Ant-Man
could be a lot of fun. I'm interested in the new movies from Tarantino (
Django Unchained
) and his protégé, the RZA, too.
Joel D Amos, MovieFanatic.com
The Hobbit
is the film that everyone should have on their radar. For the legions who adored Peter Jackson and the work he did with J.R.R. Tolkien's
The Lord of the Rings
, they should be through the roof with excitement for
The Hobbit
. As a kid, Tolkien's first Middle Earth book compelled me even more than his
Rings
trilogy. With the helmer back in the world that won him an Oscar for
Return of the King
, this prequel should be the one to beat in 2012. And now that Jackson has announced that
The Hobbit will be a trilogy
as well... all the better.
Gerrad Hall, TheSevenSees.com
Warner Bros., hands down, put on one hell of a presentation. The two-and-a-half hour showcase that included Pacific Rim, Godzilla, The Campaign, Man of Steel and The Hobbit felt like it was over before it started. 

Man of Steel director Zack Snyder kept mum on a lot of the details -- he wouldn't respond to a fan question about the movie's villain -- but he did treat fans to an exclusive "trailer," something completely different from the one just released by the studio, yet still similar in featuring the story's grounded approach to Superman's backstory and personal struggle with his powers, not to mention the intriguingly beautiful visual approach.