What's old is new again. At least that's the case with the cast of the sequel to 2010's The Expendables. Pretty much every major action hero from the 1980s is back and ready for a return to box office supremacy, as seen in this Last Supper The Expendables 2 poster.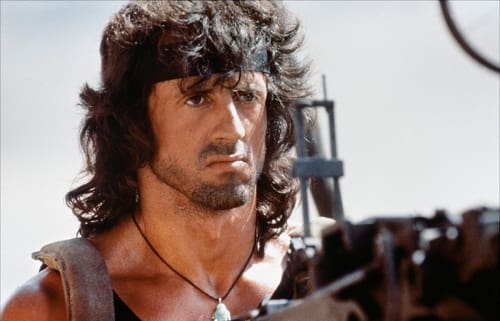 The Expendables
stars -- including Sylvester Stallone, Jean-Claude Van Damme, Dolph Lundgren, Arnold Schwarzenegger and Bruce Willis -- hold a special place in our movie-going hearts as they have headlined some of the biggest action blockbusters of all time. From
Rambo
to
Die Hard
and the
Terminator
series, these are action's big guns. And with casting rumors swirling that
The Expendables 3 wants Harrison Ford and Clint Eastwood
... the time to be a classic action star appears to be now!
With
The Expendables 2
hitting theaters, Movie Fanatic thought it was a good time to take the pulse out there and discover who of the old school action heroes is your favorite.
Which classic action hero is the best?