Anna Kendrick took her first jump into the feature film animation world with ParaNorman and given its stellar stop motion animated style, she has clearly chosen well. "It was great to go into the recording studio and just make a fool of myself," Kendrick told Movie Fanatic. "I've always wanted to try it, but I'd never done it before."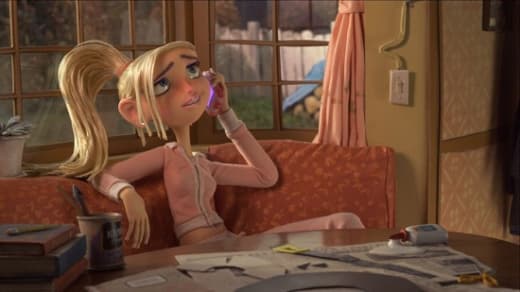 ParaNorman is the story of the title character, a young kid who can see the supernatural world around him. Where he was once scoffed at, it is Norman who will potentially save his town from being overrun by the undead. Its charm is evidenced in the clever ParaNorman Olympic spot.
The actress, most recently seen in What to Expect When You're Expecting, portrays Courtney, the obsessed-with-her-own-world teenage older sister of the title character. All she had to do is think back to when she was a teenager to nail her performance.

"Courtney's the worst version of myself when you're a teenage girl and you fight with your mom. It's awful. You're the (expletive) human being possible during those years. You're kind of okay to other people, but you're so mean to your mom," Kendrick said and laughed.

"Courtney's my shameful revisiting of my worst arguments with my mom. She hasn't done anything wrong and you're like, 'You're the worst!'"

Kendrick dove into her first animated film largely due to the message of the film and how it reminded her of a certain 1980's classic.

"I love those movies where the kids band together. They have this contained adventure where the adults don't even know what's going on -- but they know how high the stakes are. That was my favorite when I was a kid… like The Goonies," Kendrick said.

"This would be one of my favorite movies if I was a kid."

The film also allowed the Oscar-nominated actress to recall a few other magical films from her youth where most of the action centered on kids. "Like Space Camp, where kids get trapped in a space ship. There's an adult or two, but isn't it just the one woman? She's the adult, and then it's kids in space," Kendrick said. "And Flight of the Navigator! That movie's amazing."

In terms of animated films, being a child of the Disney animated resurgence, her favorites should not surprise.
"I did get The Little Mermaid on VHS for my birthday one year and I started crying hysterically. I was inconsolable because I was so happy," she said and laughed.

"My parents were like, 'It's not a big deal. It's just a VHS tape.' Every girl likes that movie!"
Recording an animated movie, more often than not, finds an actor performing alone in front of a microphone while a director sits behind a glass window in a booth. For Kendrick's first foray into animation with ParaNorman, she was able to work with her onscreen crush, played by Ben Affleck's little brother.

"My first session was actually with Casey Affleck, which was great because we were starting out together being kind of nervous and learning the animated process together," Kendrick said.

The actress is keenly aware of how many doors have been opened for her by earning an Oscar nomination for Up in the Air. But she had to filter through roles that were too similar to the film that featured George Clooney.

"It was funny because after Up in the Air people just wanted me to play that same part in their movie, just do the same thing but for them. I thought that was really strange because it's supposed to be this really creative industry. It opened the door for me to play that part again and again and again. I feel like I had to fight just as hard to get people to see me in a different way," she said.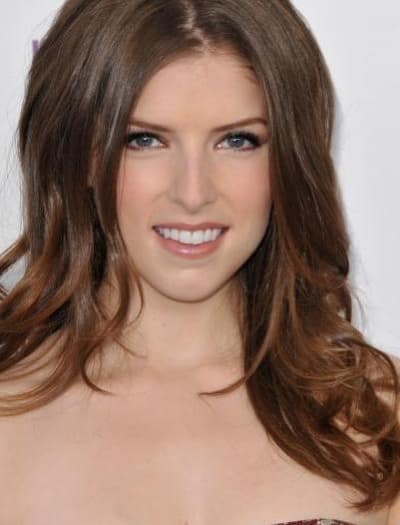 "I feel like I've been getting away from that more. It was almost like people needed a little bit of time to see me in a different way. It's been a weird rippling effect. At first it was really strange because the thing that happened was everybody wanted me to play that character. Even in 50/50, that character is really different, really vulnerable, open and excited to help people."

Judging by her upcoming film slate, many, many doors have indeed been opened.

"End of Watch, Pitch Perfect, Get a Job, Drinking Buddies, The Company You Keep," she reeled off the titles of her upcoming movies. "I'm tired. Yes, I'm tired."