It's rare to see Chris Hemsworth not holding a weapon. As Thor, it's the hammer. In Snow White and the Huntsman, it was a battle-axe. Now, it's your standard assault rifle. Check him out in the poster for Red Dawn: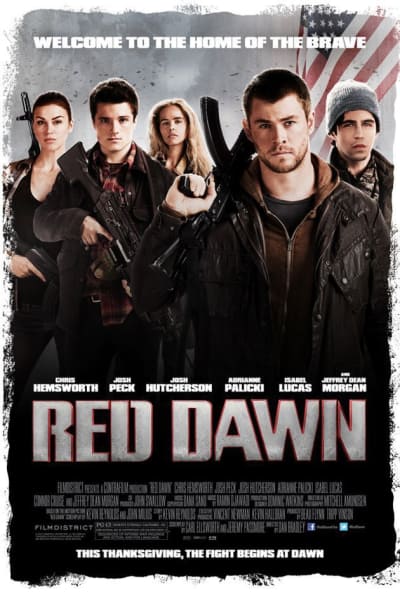 The remake of the 1980's cult classic stars Hemsworth along with Josh Peck, Josh Hutcherson (Peeta in The Hunger Games), and Adrianne Palicki. It follows a group of teenagers who go guerilla to defeat a North Korean attack on their city.
Red Dawn premieres November 21. For a closer look, check out these Red Dawn stills.