From loopy things to roundy bits, there are some odd-looking guns in the new stills from Resident Evil: Retribution. Check them out (click thumbnails to enlarge):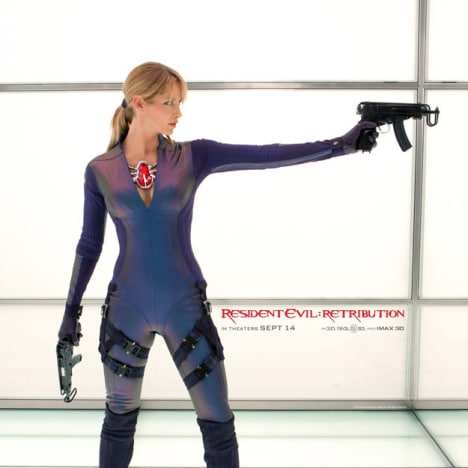 s
Milla Jovovich stars once again as Alice in the fifth installment of the Resident Evil film franchise, based on the popular video game series. In this film, a revelation about the Umbrella Corporation causes Alice to rethink everything she thought she knew.
Retribution also stars Sienna Guillory, Kevin Durand, Li Bingbing, Oded Fehr, and Michelle Rodriguez, who will be part of the Machete Kills cast.
The film will hit theaters September 14. For more, check out the Resident Evil: Retribution trailer.