In case you were confused about just how many psychopaths are involved in the new film Seven Psychopaths, there's seven. And each one is featured in his/her own poster. Check them out below (click thumbnails to enlarge):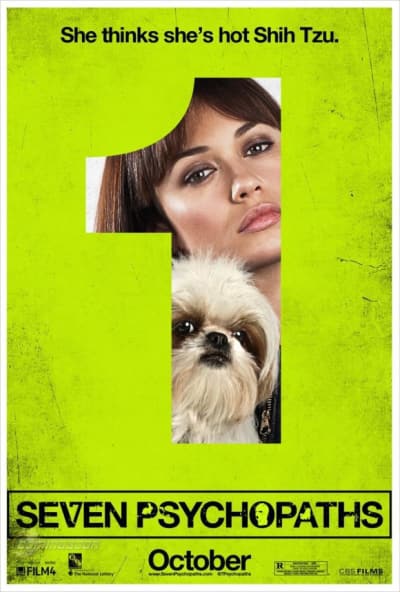 Seven Psychopaths follows a group of dognappers, played by Colin Farrell (Total Recall), Christopher Walken, and Sam Rockwell, who accidentally steal a Shih Tzu that belongs to a psychotic gangster, played by Woody Harrelson (Catching Fire).
Tom Waits, Abbie Cornish, Olga Kurylenko, Gabourey Sidibe, and Kevin Corrigan also star.
Seven Psychopaths will premiere October 12. Check out the Seven Psychopaths trailer for a preview.