Sight & Sound Top 50 Greatest Films of All Time Announced: Vertigo Tops the Decennial Critic's Poll
by Micah J Gordon at . Comments
Every ten years, a large group of film critics, programmers, and academics vote on the top 50 films of all time as part of a Sight & Sound Magazine poll. The magazine, published by the British Film Institute, have just released their most recent list.
The big news from this year's list? The film that is always in discussion for best movie of all time, and the one that has topped the poll for the last 50 years straight, has been dethroned! Citizen Kane made way for Alfred Hitchock's Vertigo, which took the #1 spot this year.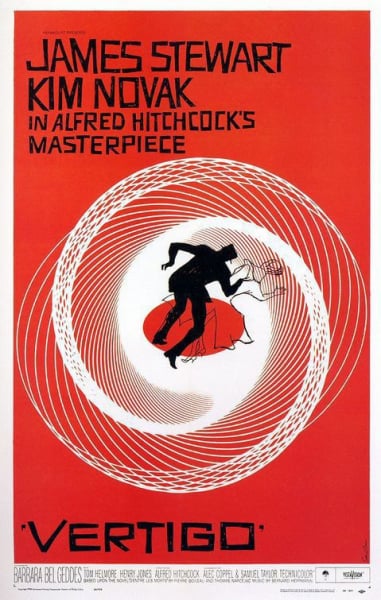 No recent movies made the top 10, with the most modern film of the bunch being Stanley Kubrick's 1968 sci-fi movie 2001: A Space Odyssey. Take a look at the top 10 below, and visit the BFI's website for the full top 50 list.
1. Vertigo (Alfred Hitchock)
2. Citizen Kane (Orson Welles)
3. Tokyo Story (Yasujirô Ozu)
4. The Rules of the Game (Jean Renoir)
5. Sunrise: A Song of Two Humans (F.W. Murnau)
6. 2001: A Space Odyssey (Stanley Kubrick)
7. The Searchers (John Ford)
8. Man with a Movie Camera (Dziga Vertov)
9. The Passion of Joan of Arc (Carl Theodore Dreyer)
10. 8½ (Federico Fellini)