Did you miss out on one of the biggest film events in history? Or are you dying to relive it because it was the only moment in your life that you were truly happy? Either way, here's your chance.
Marvel announced today via their Facebook page that The Avengers will be returning to theaters this Labor Day weekend! The film that has made nearly $1.5 billion worldwide to take the number three spot in all-time box-office gross will be back in 1705 theaters for one week's time. And the announcement comes with a message: "Don't forget to stay through the credits…"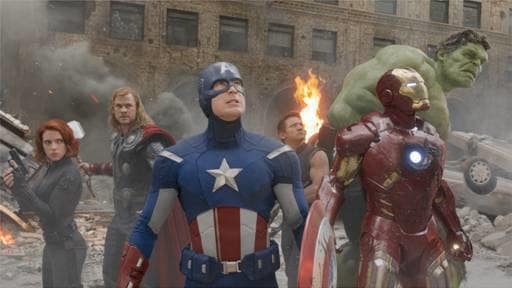 Joss Whedon wrote and directed the superhero flick, starring Robert Downey Jr. as Iron Man, Chris Evans as Captain America, Chris Hemsworth as Thor, Mark Ruffalo as The Hulk, Jeremy Renner as Hawkeye, and Scarlett Johansson as Black Widow.
Check your theater listings to find The Avengers near you this weekend, and check out our Avengers wallpapers while you're at it. Then, own the film on Blu-ray and DVD September 25.