The Last Stand Gets a New Poster: Schwarzenegger's First Leading Role in a Decade
by Micah J Gordon at . Comments
In his post-Gubernatorial years, Arnie sure has picked up the pace on his acting career again. He has The Expendables 2 coming out this Friday, and is currently filming another movie with Sylvester Stallone called The Tomb (check out this The Tomb set photo featuring the two action stars).
Now, check out the poster for the upcoming Arnold Schwarzenegger film, The Last Stand, which marks his first starring role since 2003's Terminator 3: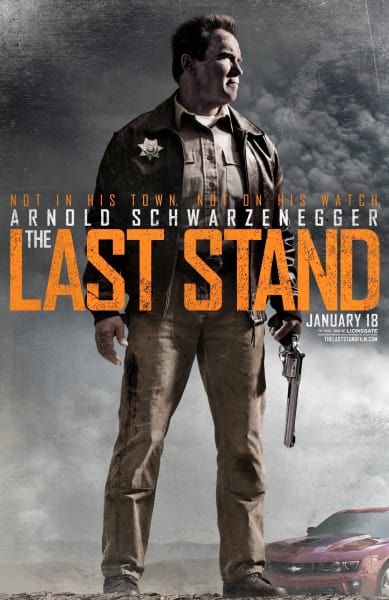 Schwarzenegger plays Ray Owens, a sheriff in a sleepy town. When an on-the-lam drug kingpin plans to head through the town on his escape route to Mexico, Owens rallies a team together for a showdown.
Rodrigo Santoro, Forest Whitaker, Zach Gilford, Johnny Knoxville, Luis Guzman and Eduardo Noriega also star. The Last Stand will hit theaters January 18, 2013.