Jamie Chung is the star of a new still released today by Universal Picture for the upcoming film The Man with the Iron Fists. Take a look: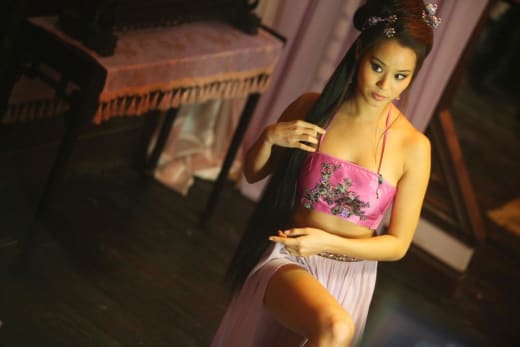 Chung, who made an appearance in The Hangover Part II, will also be starring Premium Rush, which comes out tomorrow. She joins writer/director RZA, Russell Crowe (who will play Jor El in Man of Steel), Lucy Liu, Cung Le, and Byron Mann in The Man with the Iron Fists cast.
The film tells the story of a weapons-maker in 19th-century China who joins forces with the town's warriors to protect the community from a traitor.
Catch the film in theaters November 2. For more, check out The Man with the Iron Fists red band trailer.