Check out some new stills from the upcoming film The Master (click the thumbnails to enlarge):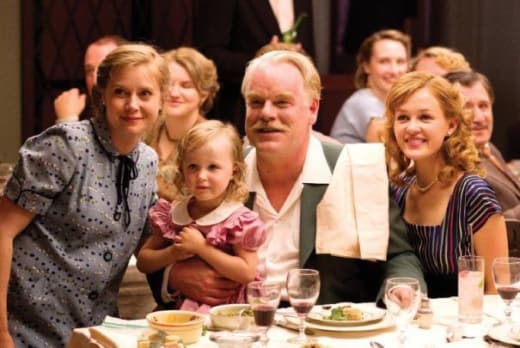 The Master stars Joaquin Phoenix as Freddie Quell, a troubled man who becomes the student of religious leader Lancaster Dodd, played by Philip Seymour Hoffman. As the religion gains followers, Quell begins to question his mentor.
Amy Adams, Laura Dern, Ambyr Childers, and Rami Malek also star.
Hoffman was recently added to the The Hunger Games: Catching Fire cast as Plutarch Heavensbee. Adams, meanwhile, will play Lois Lane in the upcoming Superman film Man of Steel.
The Master hits theaters September 14. For more, check out The Master trailer.