The Odd Life of Timothy Green: Jennifer Garner on Finally Playing Mom
by Joel D Amos at . Comments
Jennifer Garner has received dozens of offers that ask the actress to portray a mom onscreen. But, it wasn't until she got the script for The Odd Life of Timothy Green that the mother of three felt ready to do the motherly part justice. Garner tells us in our exclusive video interview what it was about the Timothy Green tale that got her to break her no-mom streak.
"It's the first time I've really done it," Garner said. "I've said no to a lot of mom roles because it feels so intimate and I just didn't want to take exposing that part of myself lightly."
We spoke exclusively to Garner at CinemaCon in April before she won their Female Star of the Year Award. Now that she's had time to let it sink in, she tells Movie Fanatic what that particular honor means to her.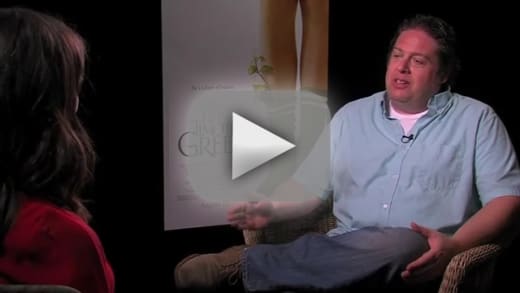 "I was blown away," Garner said. "It couldn't feel any further from the truth. But, when I look at the two movies I have coming out -- The Odd Life of Timothy Green and Butter -- I'm so proud of both of them. They are such different sides of my personality. I'm not quite as nice as Cindy (in Timothy Green) and not quite as mean as Laura (in Butter)!"

The Odd Life of Timothy Green also stars Joel Edgerton, someone Garner describes as "such a talent," and lands in theaters August 15.