C.J. Adams, star of The Odd Life of Timothy Green, is no stranger to the film's writer-director. Peter Hedges wrote and directed Dan in Real Life that featured the young actor who bears the moniker of the title character in the filmmaker's latest work.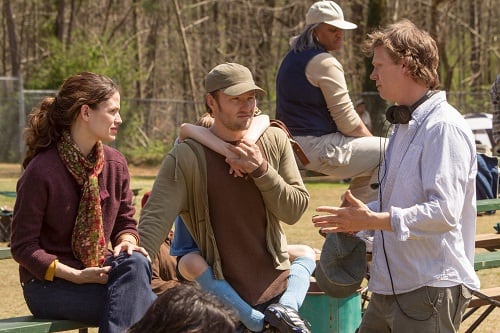 Movie Fanatic caught up with the helmer for an exclusive video interview where he gave us insight into the genesis of the wildly original film that stars
Jennifer Garner
. "I had a great desire to make one of those films -- one of those films that you find yourself watching over and over again," Hedges said.
"The highest level of those are
E.T.
,
It's a Wonderful Life
,
Big
,
The Wizard of Oz
… movies that have a magical element to them, but are also about family and home."
Given Hedges' track record as a writer alone, his latest should be experienced, as stated in our The Odd Life of Timothy Green review.

From Pieces of April, About a Boy, A Map of the World and What's Eating Gilbert Grape, if there is anyone creating film today who can effectively manage the story of a boy who arrives from a couple's garden fulfilling their lives in ways never expected... it's Hedges.