Argo is a political drama that, as the new posters boast, is based on declassified information about a true historical event. Three new character posters for the film have dropped, featuring Ben Affleck, John Goodman (Trouble with the Curve), and Alan Arkin. Take a look (click thumbnails to enlarge):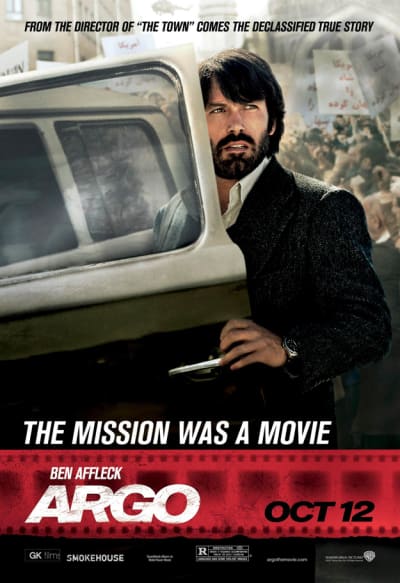 Affleck, who also directed, plays Tony Mendez, a CIA officer working to extricate fled hostages from the Canadian embassy in Iran. Ultimately, he hires a Hollywood producer to stage a fake movie and pretend the hostages are part of the crew.
Bryan Cranston (Madagascar 3), Chris Messina, and Kyle Chandler also star.
Argo premiered earlier this month at the Toronto International Film Festival, and hits theaters October 12. Watch the Argo TV spot for more.