Beautiful Creatures Trailer and Poster Debut: We Can't Explain All That There Is
by Micah J Gordon at . Comments
Beautiful Creatures is an adaptation of the young adult fantasy novel by Kami Garcia and Margaret Stohl, which follows in the footsteps of its 'supernatural teens in love' predecessor The Twilight Saga.
The film follows a girl named Lena, played by Alice Englert, who moves to a new school and is ostracized because of the strange supernatural powers she possesses. There she begins a romance with Ethan, played by Alden Ehrenreich, which is threatened by an event that will decide if she takes the path of good or evil.

Take a look at the first poster for Beautiful Creatures, followed by the trailer: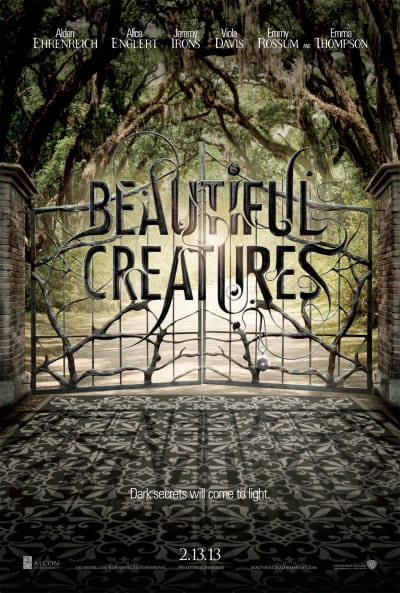 Emmy Rossum, Emma Thompson (Brave), Jeremy Irons, and Thomas Mann (Project X) also star. Richard LaGravenese, screenwriter of such films as Water for Elephants and The Bridges of Madison County, makes a rare directing effort.
Beautiful Creatures will hit theaters February 13, 2013.