This week's Blu-rays include two big movies from earlier this year, along with a re-release of a 90's classic and a small period drama. Whether you're looking for action or romance, laughs or tears, there's a DVD for you this week.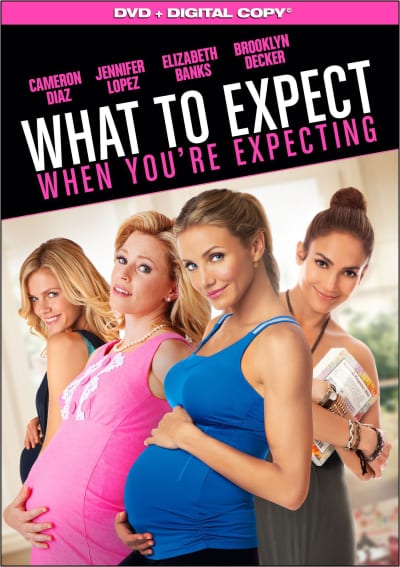 What to Expect When You're Expecting: Based on the best-selling advice book, the film follows five couples dealing with their pregnancies. The star-studded cast includes Cameron Diaz, Jennifer Lopez, Elizabeth Banks, Chace Crawford, Brooklyn Decker, Anna Kendrick, Matthew Morrison, Dennis Quaid, Chris Rock, and Joe Manganiello.
Snow White and the Huntsman: Kristen Stewart place the iconic fairest girl in this gritty action/adventure version of the Snow White tale. Charlize Theron stars as the Evil Queen, with Chris Hemsworth as The Huntsman.
Titanic: James Cameron's epic drama starring Leonardo DiCaprio and Kate Winslet is coming to Blu-ray for the first time! Following this year's 3D re-release, the new DVD includes hours of brand new special features.
For Greater Glory: Andy Garcia stars as Enrique Gorostieta, a general during Mexico's Cristero Rebellion, in this period drama from Dean Wright. Eva Longoria and Peter O'Toole also star.