End of Watch and The House at the End of the Street finished in a two-way tie that was almost a three-way tie as Trouble with the Curve finished slightly behind the two. Each of the top two films earned $13 million in an extremely slow weekend at the box office. Eastwood's return to acting didn't fare too well either, closing out the anemic box office weekend with $12.7 million.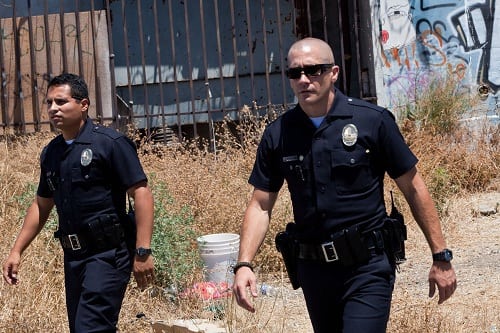 There is one way to look at the box office report this week as half full instead of half empty. Although the top three films only combined to make what one box office topper usually takes in, at least all three films were new. That shows that the audience out there was hungry for the three big new films this week, instead of revisiting last week's films or a re-release like
Finding Nemo
, which finished in fourth with $9.4 million. Its two week total in 3D re-release is now $29.9 million.
Resident Evil: Retribution
closed out the top five with $6.7 million. Interesting to note is the film that is dividing critics,
The Master,
opened wide this week and landed in seventh place with a solid $5 million for the Paul Thomas Anderson flick. The film just above it,
Dredd
, has to be disappointed with its first week showing of sixth place and $6.3 million.
Box office top 10:
1. End of Watch, $13 million
2. House at the End of the Street, $13 million
3. Trouble with the Curve, $12.7 million
4. Finding Nemo 3D, $9.4 million
5. Resident Evil: Retribution, $6.7 million
6. Dredd, $6.3 million
7. The Master, $5.0 million
8. The Possession, $2.6 million
9. Lawless, $2.3 million
10. ParaNorman, $2.3 million