Earlier this year, the release date for Gangster Squad was pushed back from September 7 to January 11, 2013 in order to accommodate some reshoots. While we should have already seen the movie, some new set photos have been released to appease us until next year. Take a look (click thumbnails to enlarge):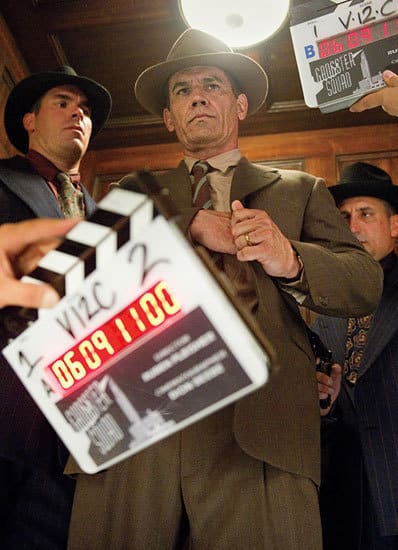 The film stars Sean Penn as Mickey Cohen, a mafioso in the 1940's who moves to Los Angeles and sets off a fight between the east-coast Mob and the L.A. police department. Ryan Gosling (Drive) and Josh Brolin play the two cops on Cohen's tale.
Emma Stone, Giovanni Ribisi (Ted), Nick Nolte, and Michael Pena also star.
Ruben Fleischer directs the crime drama. For more, watch the Gangster Squad trailer from earlier this year (it does have a flash of the offending scene that caused the reshoots).