Hitchcock Poster and Release Date Revealed: Anthony Hopkins as the Horror Director
by Micah J Gordon at . Comments
Anothony Hopkins (Thor: The Dark World) dons Alfred Hitchcock's signature wattle in the poster for the upcoming biopic Hitchcock. Take a look: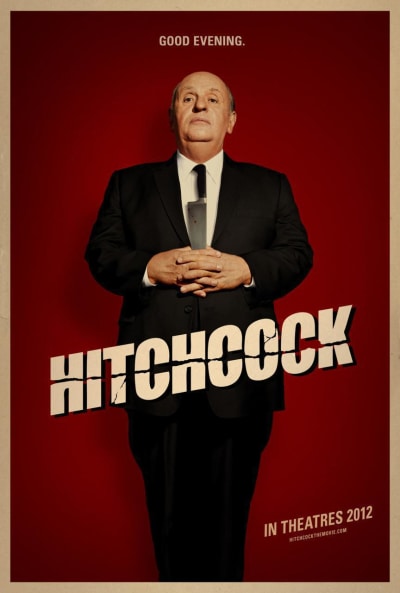 The film follows the famed British horror director during the filming of Psycho, which proved a very rocky production. Scarlett Johansson (The Avengers) plays Janet Leigh, with Jessica Beil as Vera Miles.
Michael Stuhlbarg, Helen Mirren, Ralph Maccio, Toni Collette (Little Miss Sunshine), James D'Arcy, and Kurtwood Smith also star.
Sacha Gervasi directs. Hitchocock will get a limited release on November 23.