Tom Cruise and Rosamund Pike are featured in this new still for the upcoming film Jack Reacher. Take a look: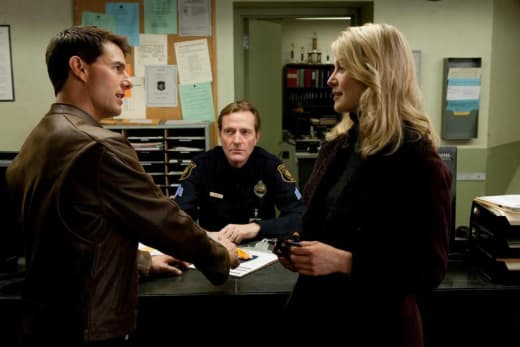 After a city is thrown into chaos by a sniper attack that leaves five innocent people dead, the man accused of the crime requests that former Military Police officer Jack Reacher (Cruise) be put on the case. What once seemed like a simple investigation becomes much more complicated.
Rosamund Pike plays defense lawyer Helen Rodin, with Robert Duvall, Richard Jenkins, and David Oyelowo (Lincoln) also starring.
Jack Reacher is based on the book One Shot by Lee Child. It premieres December 21. For more, watch the Jack Reacher trailer.