Following last week's debut of the first Jack Ryan photo, Paramount Pictures has released a new photo from the climax of the film, wherein Chris Pine and Kevin Costner walk out from behind a helicopter (spoiler alert!?).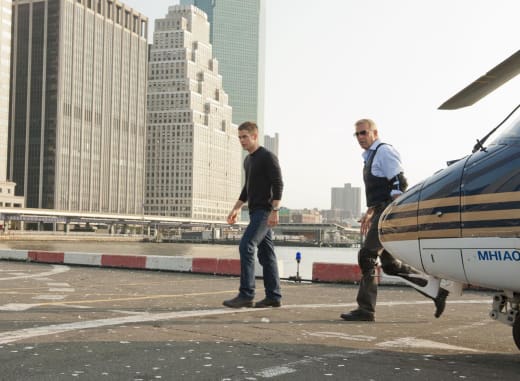 The film sees Pine take over the role of the Tom Clancy character Jack Ryan, which has previously been occupied by Alec Baldwin (Rise of the Guardian), Harrison Ford, and Ben Affleck. Pine will play a younger version of the character, as audiences get a glimpse at his origins.
Costner stars as William Harper, a legendary CIA field agent who acts as Ryan's mentor. Keira Knightley also stars, along with Kenneth Branagh, who also directs.
Jack Ryan is set to premiere Christmas 2013.