Movie Fanatic is excited to announce our Katy Perry: Part of Me giveaway! One lucky Grand Prize winner and one Runner Up will receive the Katy Perry: Part of Me Blu-Ray/DVD Combo Pack, a t-shirt, a beach ball, red velvet cupcake mix, an iPhone cover, nail polish, and chapstick. The Grand Prize winner will also receive the cat clock featured in the Katy Perry: Part of Me poster below! Take a look, then scroll down to find out how to enter!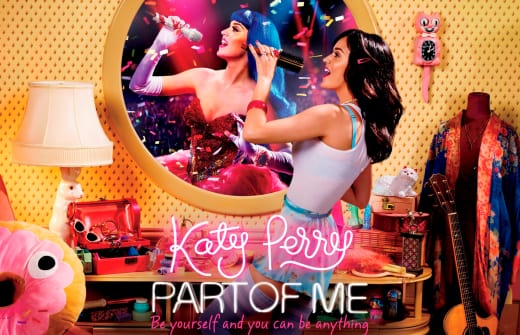 Part concert film, part documentary, Part of Me gives fans a behind-the-scenes look at the pop sensation Katy Perry. What's your favorite concert movie of all time?
All you have to do to win is...
1. FOLLOW @MovieFanatic on Twitter.

2. RETWEET this tweet along with the title of your favorite concert movie. Make sure you include "@moviefanatic" and a link to this post in your tweet, so we can see it.
Be sure to follow us so we can contact you if you're the lucky winner. One lucky winner will be selected at random on Monday, September 24. Good luck!