The new poster for Les Miserables mimics the famous book cover and playbill featuring a closeup of Isabelle Allen as Cosette, with stern gaze and fluttering hair. Take a look: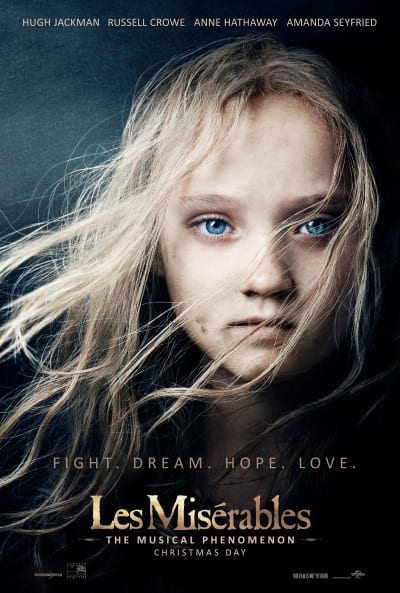 Allen plays a young Cosette, with Amanda Seyfried as the teenaged version of the character. Hugh Jackman (The Wolverine) stars as Jean Valjean, with Russell Crowe as Inspector Javert, and Anne Hathaway (The Dark Knight Rises) as Fantine.
The film is based on the stage musical, which in turn is based on the novel by Victor Hugo. The story follows the lives of various characters leading up to the June Rebellion in 1832 Paris.
Sacha Baron Cohen (The Dictator), Samantha Barks, and Helena Bonham Carter also star. Les Miserables is directed by Tom Hooper, and will hit theaters Christmas day.