Movie Fanatic caught up with Elizabeth Olsen at the Toronto International Film Festival exactly a year ago to the day for her big break film, Martha Marcy May Marlene. We're on the phone with her in the same city, although she's in New York City as Olsen is doing a press junket in Manhattan to talk up Liberal Arts.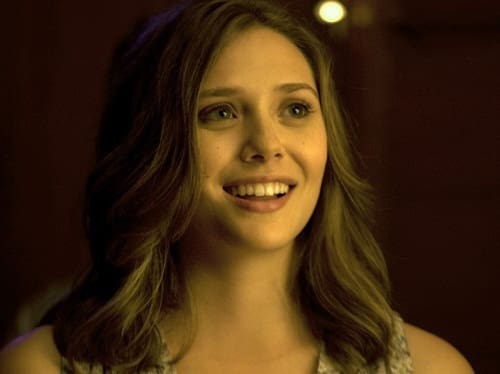 "Since then, I think my life's calmed down quite a bit. There was kind of a crazy few months of promoting that movie and having it come out," Olsen said. Since
Martha Marcy May Marlene
landed at TIFF 2011, the actress has appeared in
Silent House
,
Red Lights
and now
Liberal Arts
.
"Now I feel like all I've been doing this year has just been working and then taking small breaks in between films and kind of figuring out how to be a working actor in a comfortable way, I guess."
Although she was ready for a break, Olsen kept working a little longer than she expected as soon as she read the
Josh Radnor
script and saw the power of her character, Zibby. It also helped that the film was not a cerebral chiller. "I really didn't want to do another psychological thriller," she said and laughed.
"But, seriously… after doing three I was looking for lighter material. When I read Zibby, the syntax that he writes for a character -- maybe it's just Josh's writing in general -- I found to be so relatable and so fun to just say the words that were on the page that that initially was what excited me."
The story resonated with this elusive yet global-sharing idea of trying to be happy. "Where you are not wanting to go back to the past or jump forward to the future is a universal theme throughout everyone's life at different times. I just think it's a good story to tell," Olsen said. "It has intelligence to it and every character is smart which I appreciate."
There's a scene in the film when Jenkins, Radnor, Olsen and several other actors are sitting around a table as they "share a meal." It felt like an actor's dream and Olsen concurred.
"It was really playful. When it was just me and Josh one on one because it's me and the director and the writer and the actor, that was a little more specific and just trying to figure out with the economy of time what exactly you need to do," Olsen said. "When there was a group together, it was playful and really lively. It was a really good time."
In our exclusive Josh Radnor interview, the writer-director-star told us what it was like to film at the school where he spent a formative four years. But, Olsen tells us a little more to that story! "Did he tell you there was a reunion for his class when they were there for pre-production?" she asked.
Movie Fanatic informed her that Radnor left that part out. "I thought that was kind of insane," Olsen said and laughed.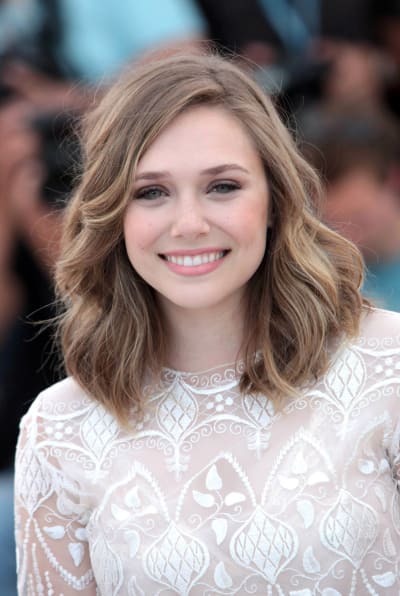 "He was at this reunion and I think some of the guys from the crew crashed it. He was at the reunion while he's doing pre-production for a movie where he's shooting at his alma mater. I honestly couldn't imagine going to school there for four years. I think it would be nice to go there for a semester or for a year but it's a pretty isolated world. I would be able to enjoy classes but I also need to be able to be taken out of it and have something that's a little lighter, a little bit more superficial or something, just to balance it out, because everything's pretty precious there, but in a great way, in a sort of utopia."
Next up for Olsen is the highly anticipated
Daniel Radcliffe-starring Kill Your Darlings
among others, she told us.
"I finished [that] in early spring. I'm only in it for like three scenes but I'm sure that's going to start the festival circuit in January, February or whenever it's ready. And I filmed
Therese Raquin
, a period piece in Serbia, and I think that's going to come out -- it's like an affair story that was a lot of fun to shoot -- the middle of next year," Olsen said.
"I wrapped
Very Good Girls
, which I filmed with Dakota Fanning. We just finished that so I have no idea what's going to happen with it yet. I'll start filming
Old Boy
at the end of the year and then I have nothing planned for 2013 so far. I'm a little tired," she said, laughing.