College life, in the rear view mirror, can seem a bit clearer than the road ahead of us when recalling the "glory years." Liberal Arts, the latest film from How I Met Your Mother star Josh Radnor, begins with that premise and subsequently turns it on its head, laughs at it, and then builds a mythology that celebrates adulthood.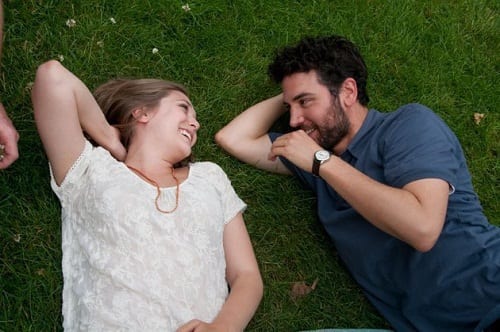 Radnor wrote, directed and stars as Jesse Fisher, a Manhattan college admissions counselor with more than his fair share of appreciation for the collegiate experience. We learn he is living a droll life and has recently become single. The phone rings.
Richard Jenkins
is Professor Hoberg, who is one of Fisher's mentors. He is retiring and wants his mentee to say a few words at his party. Radnor could not be more thrilled to head back to the Midwest and salute his mentor.
That feeling of returning to something that is so familiar that it can be imagined and explored blind, envelops Fisher and his reaction to returning to the last time he remembers being inspired is euphoric to watch.
Radnor gathered a stellar cast that also includes Elizabeth Olsen as a sophomore who catches Radnor's eye and further complicates his life journey that is returning to his alma mater.
West Wing
vet Allison Janney is uncanny as a professor who was once put on a pedestal by Radnor. Now, he frankly sees her as a groveling-on-the-ground individual.
The filmmaker who first showed his promise on
HappyThankYouMorePlease
has improved by leaps and bounds with his second feature. His emotional pull and dramatic drive are both amped up and clean while allowing his actors to explore their character's peaks and valleys. 
There are two elements that bring a level of class to the
Liberal Arts
experience. The first is the letter writing narrated by Radnor and Olsen as they continue their intellectual friendship… and courtship. Second is the classical music appreciation that is passed along from Olsen to Radnor. The score swelling with the composers whom they are writing each other about, reveling in their mastery of sonic beauty, is pure bliss.
Liberal Arts
is much like the education itself. It is very broad, all-encompassing and informative, yet sends you out into the world a tiny bit better rounded than before you absorbed it.