Yesterday we debuted the first Lincoln trailer, which aired during a group chat with director Steven Spielberg and actor Joseph Gordon-Levitt on Google. Now, we've got a bunch of new stills that give fans an even better look at Daniel Day-Lewis as our 16th president. Take a look (click thumbnails to enlarge):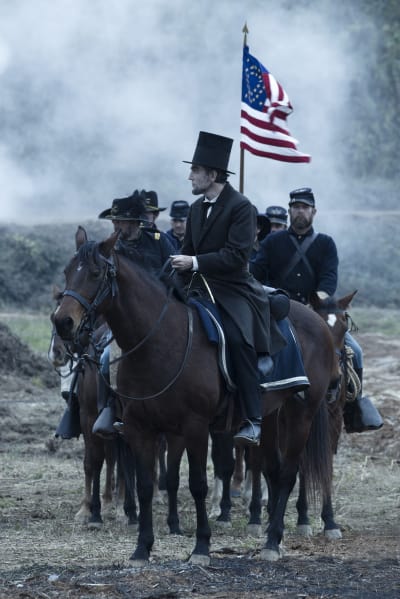 The film chronicles the end of Lincoln's life, from the abolition of slavery to his assassination. Sally Field plays Mary Todd Lincoln, with Gordon-Levitt as their oldest son Robert.
David Oyelowo, James Spader, John Hawkes, Hal Holbrook, and Tommy Lee Jones also star. Jones is featured in an Emperor clip that dropped earlier today, playing another historical figure, General Douglas McArthur.
Lincoln will hit theaters November 9.