The fifth Pirates of the Caribbean movie is gearing up to film this November. According to Caribbean Business, the movie, which normally shoots in Hawaii, will be moving its production to Puerto Rico.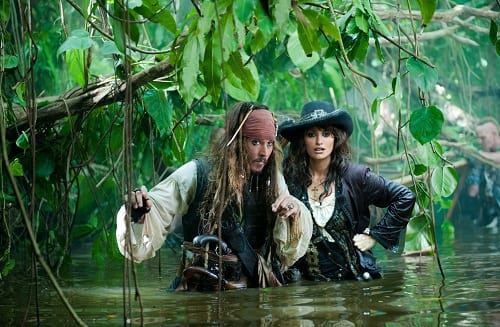 Johnny Depp will return to the lead role as Jack Sparrow, though no other casting news has been announced, and no director has been chosen. Last year's Pirates of the Caribbean: On Stranger Tides starred Depp, along with Penelope Cruz, Geoffrey Rush, Ian McShane, and Sam Claflin (who recently joined the Catching Fire cast).
The new film, which is currently untitled, would be the largest production in the history of Puerto Rico, a country that is trying to boost its film industry. Keep an eye on Movie Fanatic for more news about Pirates of the Caribbean 5 as it is released.
UPDATE:
Disney has claimed that while Pirates of the Caribbean 5 is in development, the story in Caribbean Business is inaccurate.