Rise of the Guardians has debuted a brand new poster, featuring all of the Guardians. Take a look: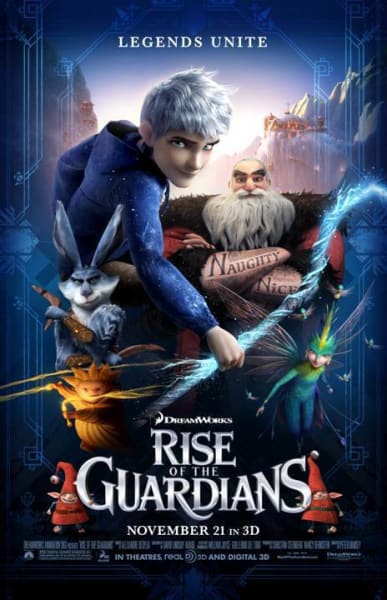 Chris Pine voices Jack Frost, the boy responsible for bringing winter to the world, whose carefree life is interrupted when he is needed by the other Guardians to help save the world from the evil Boogeyman, voiced by Jude Law.
Alec Baldwin plays Santa Claus, with Isla Fisher (Bachelorette) as the Tooth Fairy and Hugh Jackman (The Wolverine) as the Easter Bunny.
The film is based on the book The Guardians of Childhood by William Joyce. It will hit theaters November 21.