Silver Linings Playbook stars Bradley Cooper as a down-and-out man recently released from prison who returns to live with his parents (Robert De Niro and Jacki Weaver) and try to win back his wife. There, he meets Tiffany (Jennifer Lawrence), a women with just as many problems as he has, and they form an unexpected bond.
The first poster for Silver Linings Playbook has hit the net. Take a look: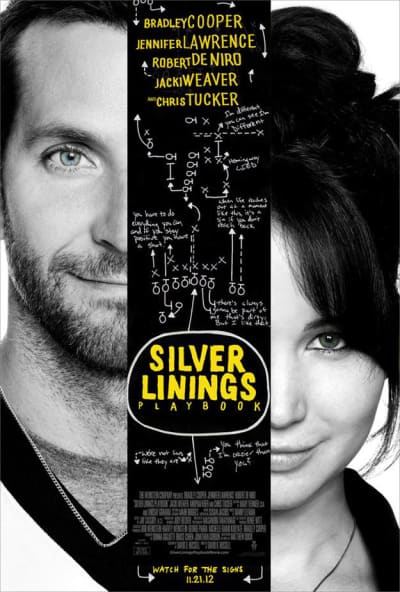 Cooper, who gained international fame as a comedic actor for his role in The Hangover, appeared earlier this year in Hit and Run, and can be seen beginning today in The Words. Lawrence, of course, is best known for her role as Katniss in The Hunger Games.
Silver Linings Playbook premiers tomorrow at the Toronto International Film Festival, before hitting theaters November 21.