You should be warned that the entire premise of this movie is that by looking at an image of the demon Bagul, you unleash his spirit and he haunts and kills you. That said, check out this image of Bagul in the Sinister poster!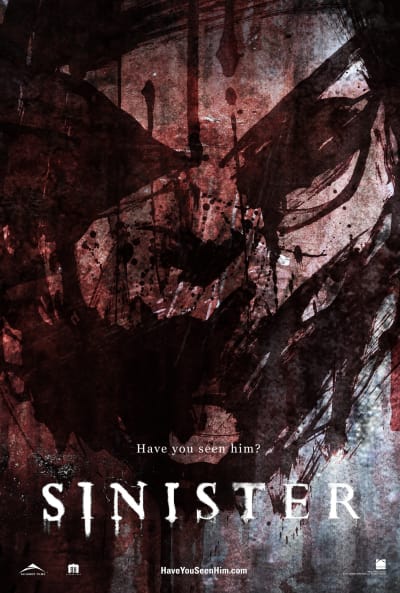 Haunted yet? No? Okay, sweet. I can tell you a little bit about the movie then.
Ethan Hawke stars as Ellison, a father who moves his family into a new house where the last family that lived there was murdered. When he discovers a box of home movies in the attic, he accidentally unleashes the evil force that took the lives of the previous inhabitants.
Vincent D'Onofrio, who will appear alongside Arnold Schwarzenegger and Sylvester Stallone next year in The Tomb, also stars, along with Juliety Rylance and Fred Thompson.
Sinister will premiere October 5. Watch the Sinister trailer for more.