Remember May? Things were so easy back then. The Avengers had just hit theaters, the flowers were beginning to bloom, none of us knew what Gangnam Style was. Now everything just smells like wet lumber.
But today, you can stop staring at your Avengers wallpaper and finally relive that Marvel-ous (get it?) time, as The Avengers Blu-Ray has been released in two-disc and four-disc 3D combos!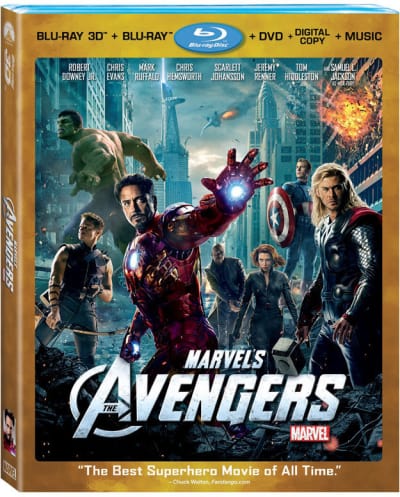 The film stars Robert Downey Jr. as Iron Man, Chris Hemsworth as Thor, Chris Evans as Captain America, Jeremy Renner as Hawkeye, Mark Ruffalo as The Hulk, and Scarlett Johansson as Black Widow.
While fans wait for The Avengers 2 to hit theaters in 2015, new Iron Man and Captain America movies, as well as Thor: The Dark World, are all in the works. So there is plenty to keep Marvel fanatics busy.
The four-disc Blu-ray pack includes deleted scenes, The Avengers gag reel, the Marvel One Shot Item 47, director's commentary, and much more.