The Dark Knight Rises passed a rare milestone yesterday, with Warner Bros. announcing that Batman, Selina Kyle, and Bane have become only the second film ever to make $100 million in Worldwide IMAX ticket sales.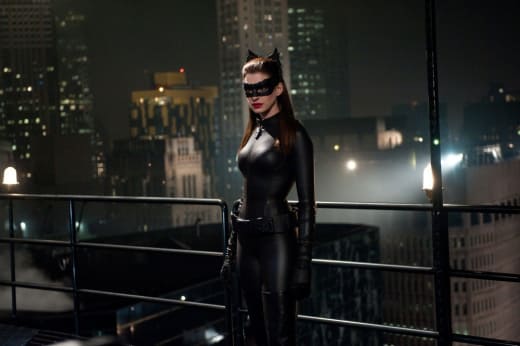 TDKR has played in 557 IMAX theaters across the world, including 75 in China, who premiered the film on August 27.
It makes sense that Christopher Nolan's film is one of only two IMAX films to have reached this milestone, as Nolan was the first filmmaker to use IMAX cameras for a major theatrical release, with 2008's The Dark Knight. The only other IMAX film to accomplish the feat is James Cameron's 2009 film Avatar, which also happens to be the highest-grossing film of all time.
The final film in Nolan's Batman series has made just over $1 billion in all theaters worldwide so far, placing it 12th on the all-time list, and half a million dollars behind this year's biggest film, The Avengers.