His screen presence was larger than life, and now it has gone dim as Michael Clarke Duncan has passed away at fifty-four. The actor succumbed to the problems caused by a heart attack he suffered on July 13.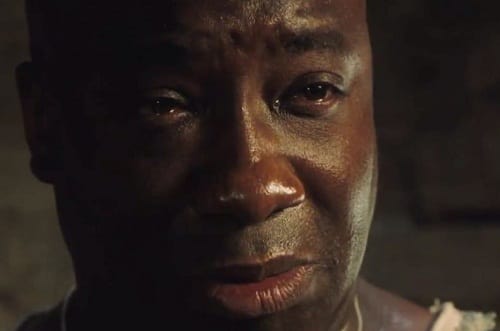 A statement released by his publicist said that Duncan "never fully recovered" from the July 13 medical condition and now Hollywood is mourning the loss of a gentle giant.
Duncan turned to acting in his thirties, after a stint being a bodyguard for some of music and film's biggest stars (LL Cool J, Martin Lawrence, Will Smith).
He is most well known for his Oscar-nominated performance as a death row inmate opposite Tom Hanks in
The Green Mile
, based on Stephen King's book -- a memorable clip from the film is below.
Duncan also starred in blockbusters Armageddon, Planet of the Apes and Kung Fu Panda.

Bruce Willis took a liking to the actor, and was largely responsible for him getting the part in The Green Mile. The duo would star together in the aforementioned Armageddon, Breakfast of Champions, The Whole Nine Yards and Sin City.

One of Movie Fanatic's favorite roles of Duncan's was his turn opposite Will Ferrell as the pit leader of Talladega Nights.