The dwarves are the highlight of this new poster for The Hobbit: An Unexpected Journey. Take a look: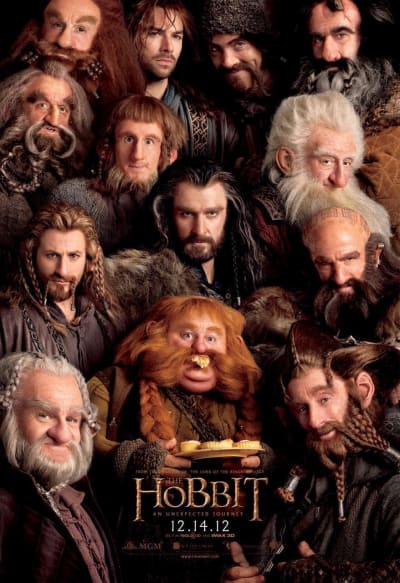 An Unexpected Journey stars Martin Freeman (Hot Fuzz) as Bilbo Baggins, with Ian McKellen as Gandalf the Grey and Richard Armitage as Thoren Oakenshield. Andy Serkis, Benedict Cumberbatch, Hugo Weaving (Cloud Atlas), Stephen Fry, Luke Evans, Cate Blanchett, Billy Connolly and Elijah Wood also star.
The Hobbit is directed by Peter Jackson, and will be released in three parts, with An Unexpected Journey to be released on December 14, The Desolation of Smaug on December 13, and There and Back Again on July 18, 2014. Take a look at these The Hobbit images for more.