The Oranges Red Band Trailer Drops: It's Selfish, it's Unacceptable, But it Makes Us Happy
by Micah J Gordon at . Comments
The red band trailer for the romantic comedy The Oranges has dropped, courtesy of Yahoo! Movies. Check out the poster, followed by the trailer: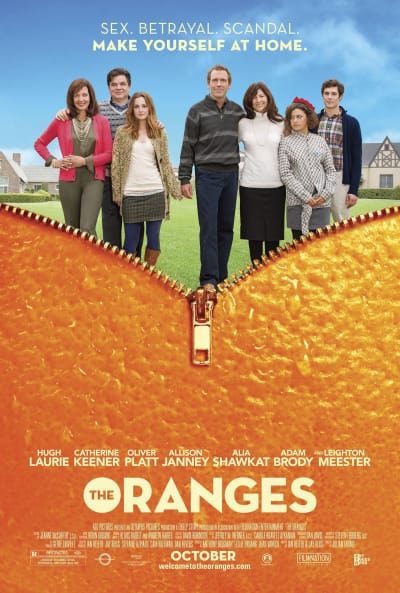 Hugh Laurie and Oliver Platt star as David Wallings and Terry Ostroff, the respective patriarchs of two friendly families. When the Ostroff's daughter, played by Leighton Meester (That's My Boy), returns home after breaking off her engagement, the two families try to set her up with the Wallings' son, but she falls in love with David instead.
Catherine Keener (A Late Quartet), Adam Brody, Alia Shawkat, and Allison Janney also star.
The Oranges is directed by Julian Farino. It premiered at last year's Toronto International Film Festival, and will hit theaters October 5.