In what was by far the lowest-grossing weekend of the year so far, The Possession has taken the top spot in the box office for the second straight time. The horror film, starring Kyra Sedgwick and Jeffrey Dean Morgan, brought in $9.5 million, bringing its total to $33.3 million. The total take-in for the weekend was a measly $65.4 million, which is almost $100 million less than what The Dark Knight Rises made in its opening weekend.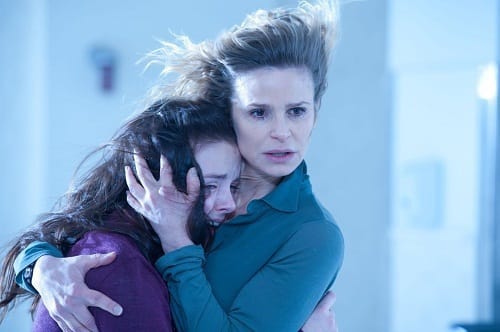 Lawless stayed number two for its second straight weekend, earning $6 million, about half of what it took in last week. The Western film, starring Tom Hardy and Shia LaBeouf, has earned a total of $23.5 million.
The Words snuck into the third spot, earning $5 million, and jostling the rest of the standings in its opening weekend. Bradley Cooper (The Hangover) stars as a writer whose bad decision comes back to haunt him.
The Expendables 2 and The Bourne Legacy dropped from third and fourth to fourth and fifth this week. The action films took in $4.75 million and $4 million, respectively.
Box Office Top 10:
1. The Possession, $9.5 million
2. Lawless, $6 million
3. The Words, $5 million
4. The Expendables 2, $4.7 million
5. The Bourne Legacy, $4 million
6. ParaNorman, $3.8 million
7. The Odd Life of Timothy Green, $3.7 million
8. The Campaign, $3.5 million
9. The Dark Knight Rises, $3.3 million
10. 2016: Obama's America, $2.8 million