Oh no! Clint Eastwood sat on invisible President Obama!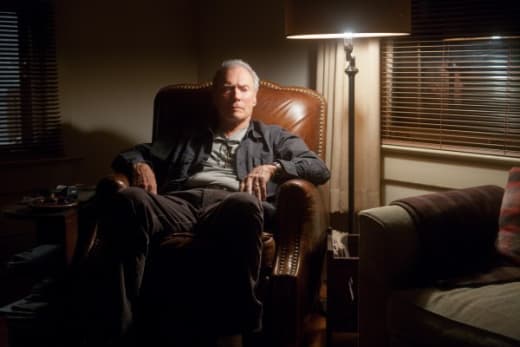 I'm sorry, I had to. Check out the rest of the new stills from Trouble with the Curve, released today by Warner Bros. (click thumbnails to enlarge):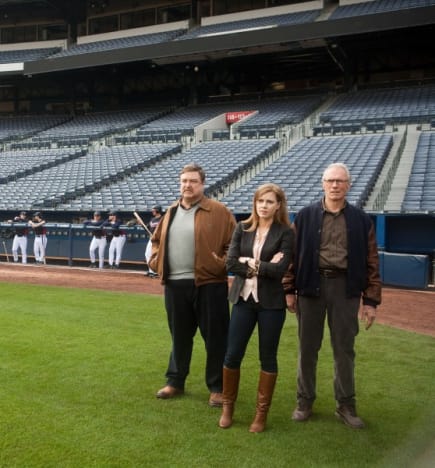 Eastwood stars as an aging baseball scout who brings his daughter, played by Amy Adams, along for his last assignment. Justin Timberlake, Matthew Lillard, and John Goodman (ParaNorman) also star.
Adams will appear later this year in Paul Thomas Anderson's The Master. She will also play Lois Lane in the upcoming Superman film Man of Steel.
Trouble with the Curve will be Eastwood's first starring role in almost 20 years in a film he did not direct. It hits theaters September 21.