In what sounds like most exhausting day ever, Summit Entertainment has announced a marathon screening of the entire Twilight Saga, which will culminate in the premiere of Breaking Dawn Part 2.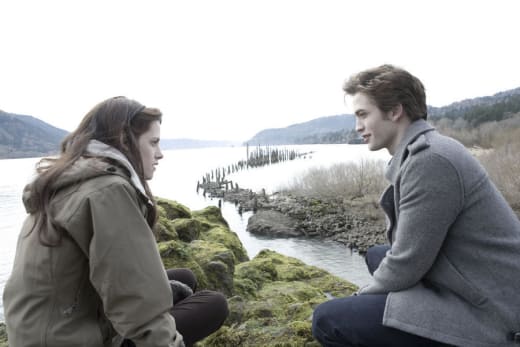 The special event will take place on November 15, and will feature the first four films, followed by the midnight premiere of Breaking Dawn Part 2, which will be pushed forward to 10 pm at certain locations to accommodate younger viewers. Additionally, special content will be screened between each film.
Love Kristen Stewart and Robert Pattinson so much that you can dedicate 10 consecutive hours on a Thursday to them exclusively? This is just your event!
Want to see Mackenzie Foy's debut as Renesmee so bad that you need ramp up the experience with four other films first? This screening's for you!
Details, locations, and screening times have yet to be announced, but we will keep you updated as soon as we hear more!