Wreck-It Ralph is all about video games. As such, there are a lot of video game characters in the film. Here's just about all of them (click thumbnails to enlarge):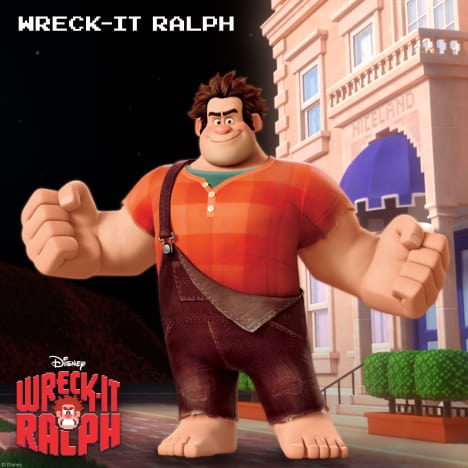 John C. Reilly stars as the voice of Wreck-It Ralph, a villain in an old 8-bit arcade game. When he grows sick of always being the bad guy, he travels across the video game world in search of a new life.
Sarah Silverman, Jack McBrayer, Jane Lynch (The 40-Year Old-Virgin), Alan Tudyk (Abraham Lincoln: Vampire Hunter), Mindy Kaling, Adam Carolla, Horatio Sanz, Rachael Harris, and Ed O'Neill also lend their voices.
Wreck-It Ralph hits theaters November 2. Watch the Wreck-It Ralph trailer for more.