The first still has dropped for the new comedy 21 and Over. Take a look: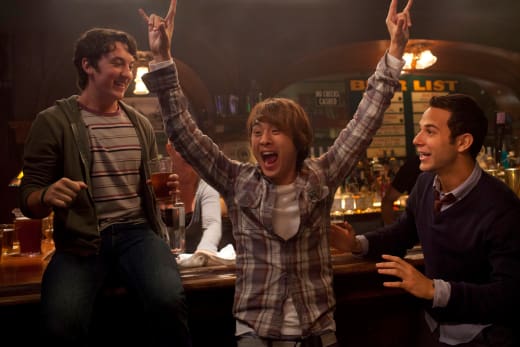 Skylar Astin, Justin Chon, and Miles Teller star in this film about a studious college kid named Jeff whose friends surprise him on the eve of his 21st birthday. Despite having an important med school interview the next morning, Jeff lets loose for the first time in his life.
Astin broke into film with 2008's Hamlet 2, and appeared earlier this year in Pitch Perfect. Teller appeared in another debaucherous teen comedy in 2011's Project X.
The Hangover writers Jon Lucas and Scott Moore co-wrote and directed the film. 21 and Over hits theaters March 1, 2013.