The box office numbers took a dip this week, and Argo is the proof. The Oscar-buzzworthy film which spent its first two weekends in second place has climbed its way to #1 while having its worst weekend to date. Argo took in $12.4 million to bring its total earnings to $60.8 million.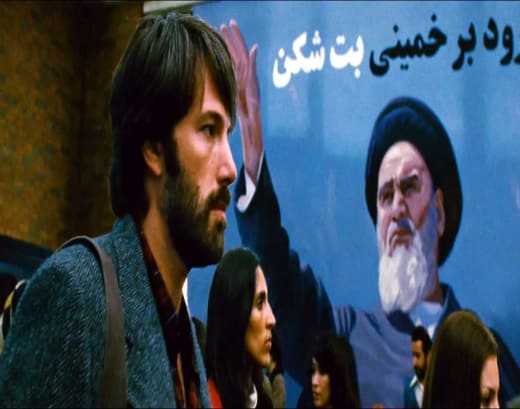 After two weeks in fourth place, Hotel Transylvania got a bit of a Halloween bump, landing in second place for the first time since the first weekend in October. The 3D computer animated feature has taken in $130.4 million over five weeks. Check out our Hotel Transylvania quotes page for a look.
Cloud Atlas debuted in third place this weekend. The ambitious adaptation directed by Tom Tykwer and the Wachowskis stars Tom Hanks, Halle Berry, Jim Sturgess, Jim Broadbent, Hugo Weaving (The Hobbit), Ben Wishaw, and more.
Paranormal Activity 4 dropped from first to fourth, grossing $8.7 million. Silent Hill: Revelation 3D and Taken 2 are tied for fifth place, both grossing an estimated $8 million.
Box office top 10:
1. Argo, $12.4 million
2. Hotel Transylvania, $9.5 million
3. Cloud Atlas, $9.4 million
4. Paranormal Activity 4, $8.7 million
5. Taken 2, $8 million
6. Silent Hill: Revelation 3D, $8 million
7. Here Comes the Boom, $5.5 million
8. Sinister, $5.1 million
9. Alex Cross, $5 million
10. Fun Size, $4.1 million