Yesterday we brought you the first part of the final Breaking Dawn Part 2 poster, with five more parts dropping overnight. Now, the entire poster has dropped! Take a look: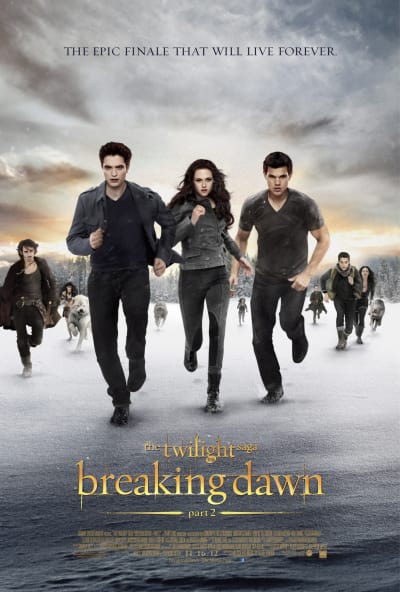 The poster features prominently Taylor Lautner, Kristen Stewart, and Robert Pattinson. The trio return for the final time as Jacob, Bella, and Edward.
This time, Bella and Edward have a new daughter, Renesmee, played by Mackenzie Foy. The family must solicit the help of other clans when the Vulturi threaten their daughter's life.
The Twilight Saga: Breaking Dawn - Part 2 will premiere November 16.