Summit is releasing the final poster for The Twilight Saga: Breaking Dawn Part 2 in six parts, across five different Facebook pages, over the span of the next day. The full poster will be available tomorrow morning at 9 a.m. PT.
Check out the first part of the poster, which features Kristen Stewart and Robert Pattinson: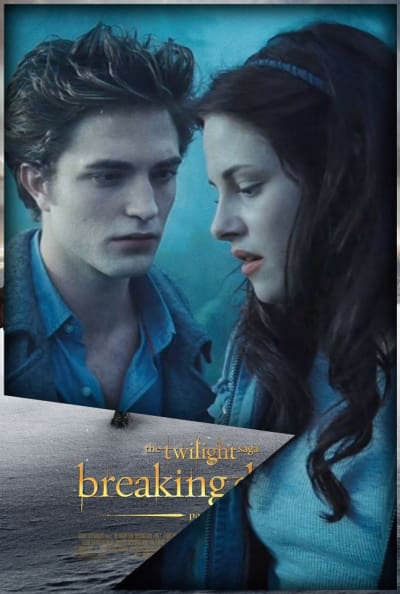 This section was revealed today at Facebook.com/TwilightMovie. Section two will be revealed at the New Moon Facebook page at 5:00 pm PT, section three at the Eclipse Facebook Page at 9:00 pm PT, section four at the Breaking Dawn Facebook page at 1:00 AM PT tomorrow, and section five at the Edward Cullen, Bella Swan, and Jacob Black Facebook pages at 5:00 am PT tomorrow morning.
The final, full poster will be revealed at 9 am PT tomorrow morning. Check back with Movie Fanatic to see it!