Remember last week when the "final poster" for The Twilight Saga: Breaking Dawn - Part 2 dropped in six different parts? Well, it wasn't the final final poster. They still had to translate the poster into a language the rest of the world could understand: English.
Check out the international poster for Breaking Dawn - Part 2: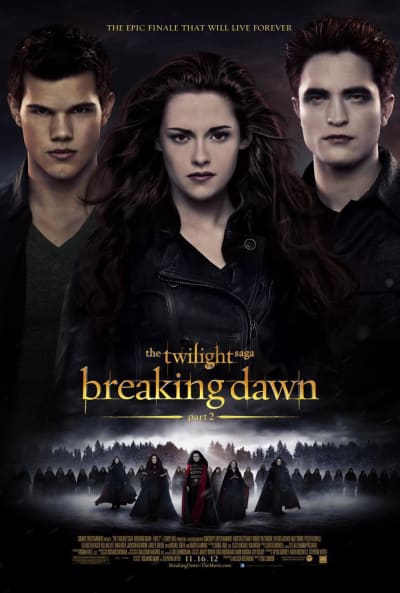 Kristen Stewart and Robert Pattinson star as Bella and Edward for the last time in the finale to the smash-hit franchise. This time, they must band together with other vampire clans to protect their new daughter Renesmee from the Volturi.
Taylor Lautner, Ashley Greene, Maggie Grace (Taken 2), Mackenzie Foy, Nikki Reed, Kellan Lutz, Michael Sheen, and Dakota Fanning also star. The film hits theaters November 16.