A new international poster for the remake of the horror film Carrie debuted at New York Comic Con. Take a look: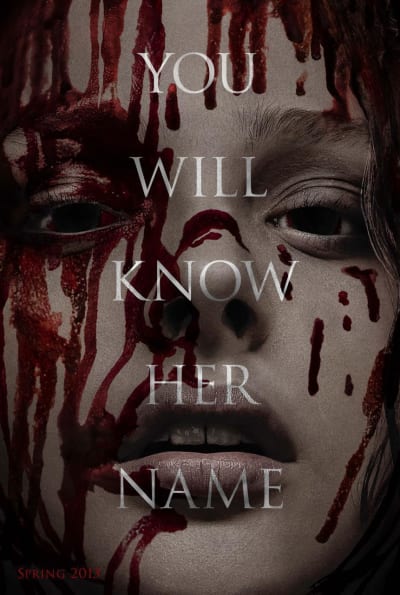 Chloe Moretz (Dark Shadows) stars as the title role originally played by Sissy Spacek in the 1976 version of the film. A shy social outcast with a secret telekinetic power, Carrie is pushed to the edge when a group of popular kids prank her at the prom.
Julianne Moore (The Big Lebowski) stars as Carrie's mom. Gabriella Wilde, Judy Greer, Alex Russell, and Portia Doubleday also star.
Carrie is directed by Kimberly Pierce and will premiere March 15, 2013. Take a look at the first batch of Carrie stills, released this summer.