Christoph Waltz is Dr. King Schultz in the new character poster for Django Unchained. It seems to be an international poster, given the "2013" date at the bottom. Take a look:
UPDATE: Four more character posters have dropped! Click the thumbnails to enlarge!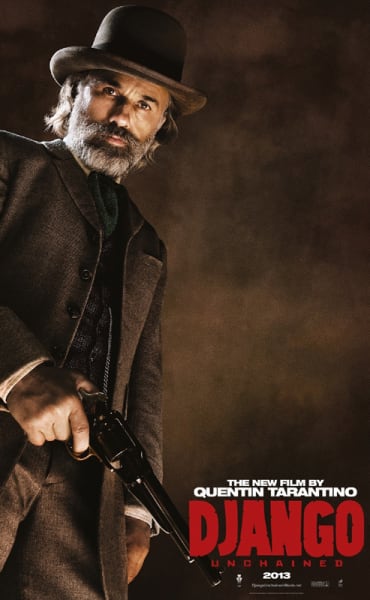 The movie stars Jamie Foxx as a freed slave named Django who is recruited by a bounty hunter to help him find his targets, as he is the only person who has seen them. Leonardo DiCaprio stars as a plantation owner named Calvin Candie.
Kerry Washington, Don Johnson, Samuel L. Jackson (The Avengers), Anthony LaPaglia, Franco Nero, and Jonah Hill (21 Jump Street) also star.
Quentin Tarantino directs the film, which will premiere Christmas Day (not 2013, don't worry). Watch the Django Unchained trailer for more.