Sci-fi and thriller rule this week's DVD releases. Aliens are the focus, as the Prometheus Blu-Ray promises answers, and a Spielberg classic gets a Blu-Ray release for the very first time! Take a look at all the latest DVD releases below: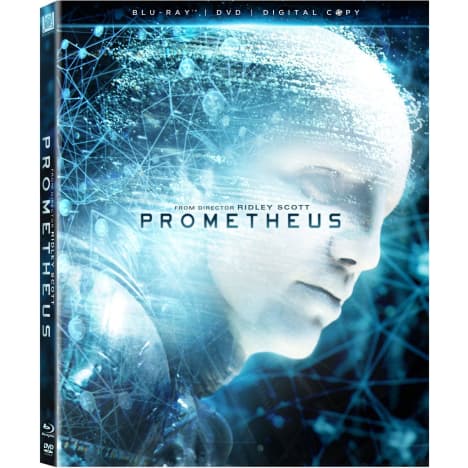 Prometheus: A team of scientists follow a series of messages to an alien planet in the dark depths of space, seeking answers to the origin of mankind. Ridley Scott directs the film, which acts as a pseudo-prequel to Alien. Noomi Rapace, Charlize Theron, and Michael Fassbender star.
Rock of Ages: This jukebox musical follows two teenagers who meet in Hollywood while pursuing their rock dreams. Julianne Hough, Tom Cruise, Paul Giamatti, Alec Baldwin, Malin Akerman, and Catherine Zeta-Jones star.
The Raven: John Cusack stars as Edgar Allen Poe in this fictionalization of the end of his life. In it, the author pursues a killer who uses Poe's stories as inspiration for his murders.
E.T. The Extra-Terrestrial: For the first time on Blu-Ray comes Steven Spielberg's classic sci-fi movie! Henry Thomas plays Elliot, a boy who befriends a stranded alien and attempts to keep him hidden while helping him return home.