This week's DVD releases feature some comedy, some horror, some romance, some action, some fantasy, and two films starring Michelle Pfeiffer. From an adaptation to a classic TV show, to a re-release of a beloved film, there is plenty to buy in the way of DVDs this week.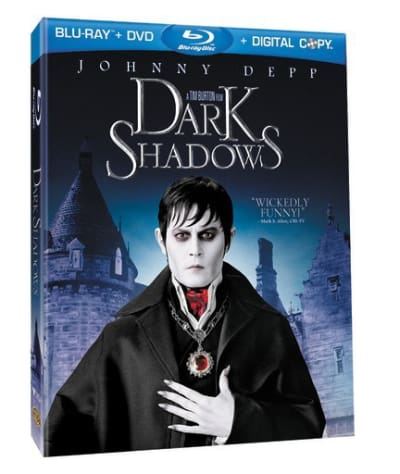 Dark Shadows: Johnny Depp stars as Barnabas Collins in this remake of the cult 1960s and 1970s TV show. Tim Burton directs the horror comedy film, which also stars Helena Bonham Carter, Chloe Moretz, and Michelle Pfeiffer.
Red Lights: Sigourney Weaver and Cillian Murphy (The Dark Knight Rises) star as paranormal investigators who attempt to debunk the powers of a blind psychic, played by Robert DeNiro in this psychological thriller. Rodrigo Cortez wrote and directed.
People Like Us: After Sam, played by Chris Pine, finds out his father dies, he also discovers a startling secret: he has a sister he never know about, played by Elizabeth Banks (The Hunger Games). Michelle Pfeiffer and Olivia Wilde also star.
The Princess Bride 25th Anniversary Edition: With one of the most loyal and outspoken fan bases of any film in history, The Princess Bride is being re-released on Blu-Ray to celebrate its 25th anniversary! The romantic comedy/fantasy/adventure hybrid from Rob Reiner is presented with special features like multiple commentary tracks and a two-part featurette