The arrival of E.T.: The Extra-Terrestrial on Blu-Ray is reason to rejoice. Not only does the Steven Spielberg classic look better than ever, but the extras take fans behind the scenes like never before. The Blu-Ray release is the first time the movie has been available in the format and its 30th anniversary is as good a time as ever to look back on a film that changed everything. Would you believe that when the film debuted, it sat at number one for 16 weeks?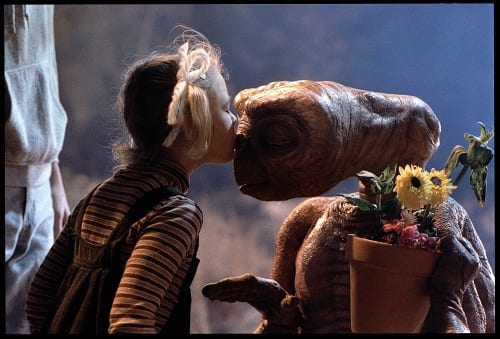 In our
Dee Wallace exclusive interview
, the
E.T.
star said that the filmmaker that made the classic three decades ago had not yet become the icon of cinema Spielberg would become. As gorgeous as the picture and sound are on the 30th anniversary Blu-Ray, what is so beautiful is viewers are treated to that front row seat in a slew of extras that showcase a budding filmmaker entering greatness.
Movie Fanatic received the Blu-Ray combo pack that not only includes the 1982 theatrical movie, but also an all new interview with Spielberg as well as the most fascinating
The E.T. Journals
that feature never-before-seen footage from the California set. Also astounding is the bonus feature,
The
E.T. Reunion
that brings together the filmmaker and his cast including Wallace, Henry Thomas and of course Drew Barrymore.
The score by Academy Award winner John Williams is also given a tribute, while a new conversation with the composer also makes its debut on the
E.T.
Blu-Ray. The music of the film has in many ways gotten as iconic as the film itself, with several recent sold-out shows at the Hollywood Bowl with Williams conducting an orchestra performing the work in its entirety.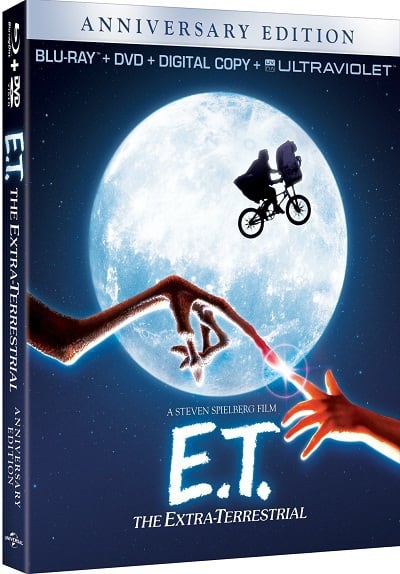 Any E.T., Spielberg or film fan of any kind, the Blu-Ray release of Spielberg's 1982 movie is a must-have for any collection. It is not only one of the best films of all time -- it should now sit amongst the most glorious of additions to any cinephile's collection.