It may have seemed like having Kevin James tackle Mixed Martial Arts for his latest comedy Here Comes the Boom would be a plot point simply to get laughs. In fact, James told Movie Fanatic in our exclusive video interview, he has been a fan of the exploding sport since its early days.

"In 1993, when the first UFC came out, I ordered the pay-per-view and couldn't believe it," James said. "As time went by, I watched more and more and got to meet these fighters and realized they were regular guys with families. That's what inspired me to make this film."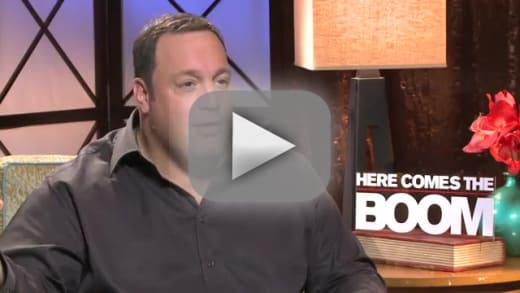 James also tells us what it meant to him to star with the legendary Henry Winkler in Here Comes the Boom as well as who his favorite teacher was growing up. He also dishes his feelings after finishing the sequel to Grown Ups with his good buddies Adam Sandler, David Spade and Chris Rock. "In my opinion, it's going to be so much bigger than the first," James admitted.